Welcome to a new chapter in hospitality
Welcome to Van der Valk Palace hotel Noordwijk. Our first hotel on the Dutch coast. Since August 2021 we have taken over the Palace Hotel in Noordwijk aan Zee as a family. The hotel is located near the amazing beach and the lively boulevard of this seaside village.
RENOVATION WELLNESS (SEP TO DEC 2023)
From September 2023 through December 2023, we are renovating YUMI Spa & Wellness.
FITNESS RENOVATION (OCT TO DEC 2023)
From October 2023 through December 2023, we are renovating our fitness facility. Vitality Fitness Club will become PT Room. During the weekend of Saturday, Oct. 14 and Sunday, Oct. 15, the gym will be closed. After this weekend, you can exercise in a temporary space in the garage until PT Room is open.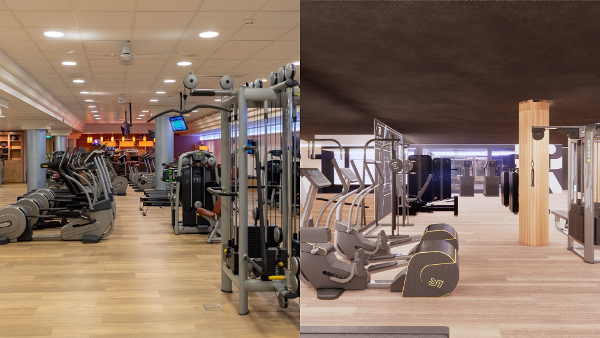 Building the future
Immediately after taking over in summer 2021, we started setting up a wish list to upgrade the hotel. The process, from idea to elaboration, requires a lot of preparation and time. By mid-2022, we are expected to renovate and expand the hotel in several phases. In the process, the entire interior and technology will be upgraded and we will remodel the kitchen, restaurant and lobby. We will also continue to expand the hotel's facilities. Besides the wellness and pool being upgraded, we will open a wine and cocktail bar and there will be a large kids' club for children up to 16 years old. With these innovations, we want to make sure that this Van der Valk hotel will soon fit within the Van der Valk standard, but still have its own unique atmosphere and identity where we will exceed the expectations of all our guests! Read below the entire timeline from now until history and keep an eye on this page for the latest renovation updates.